What's the Market Insights Heatmap?
CloudTrucks' Market Insights gives you a comprehensive view of the best spot markets to enter and exit. At a glance, see which markets we are worth being in, and dive into numbers like rate per mile and load volume for each region.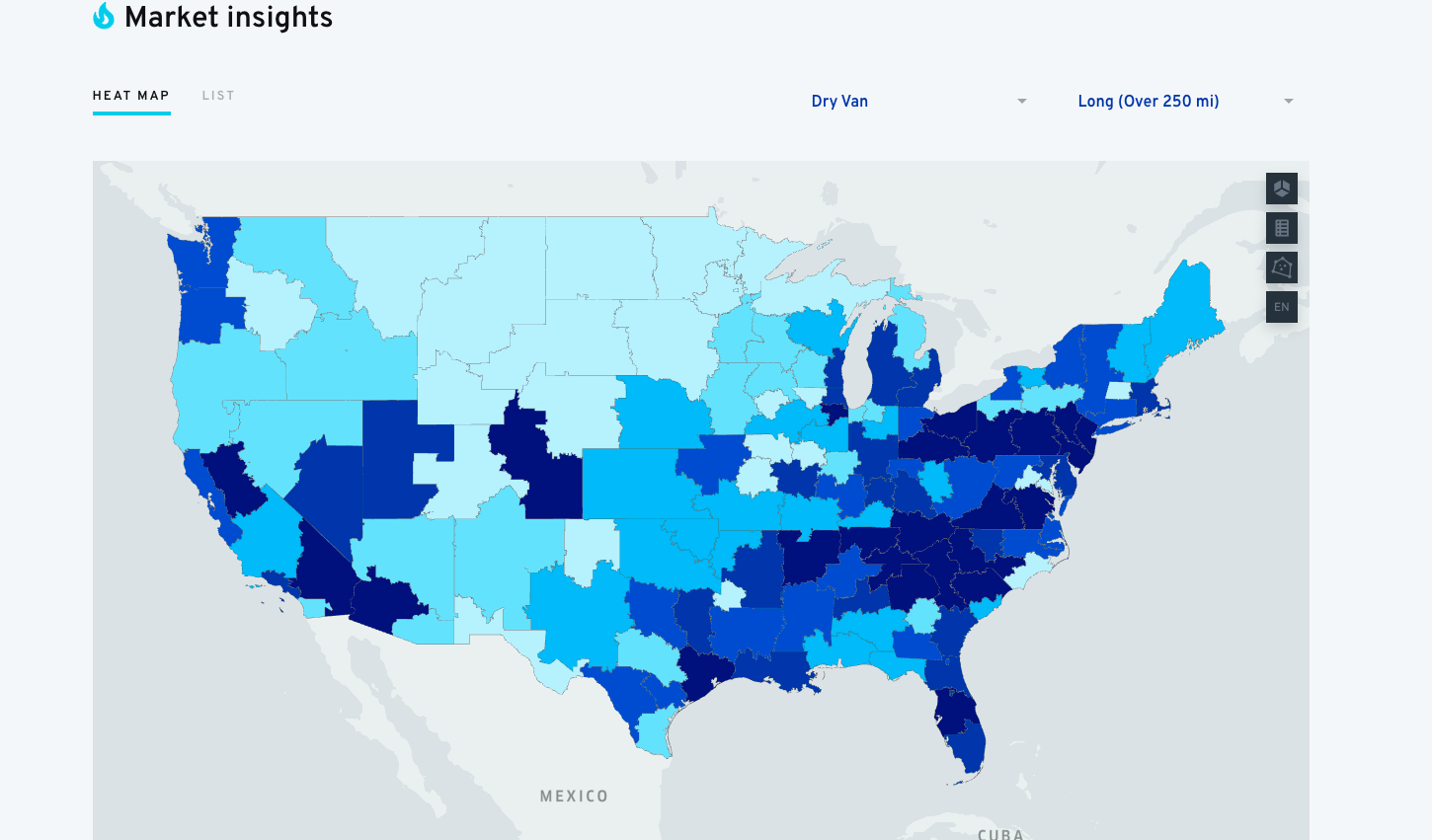 How are "hot markets" determined? What is the Market Hotness Index?
The unique CT "Market Hotness Index" is based on 4 metrics: the Outbound rate per mile, Outbound load volume, Inbound rate per mile, and Inbound load volume. We look at all of these numbers to determine the "hotness" of a market. A high outbound rate per mile isn't helpful if the outbound load volume is extremely low. However, you can toggle to the "List" view if you'd like to sort by one of the other 4 metrics: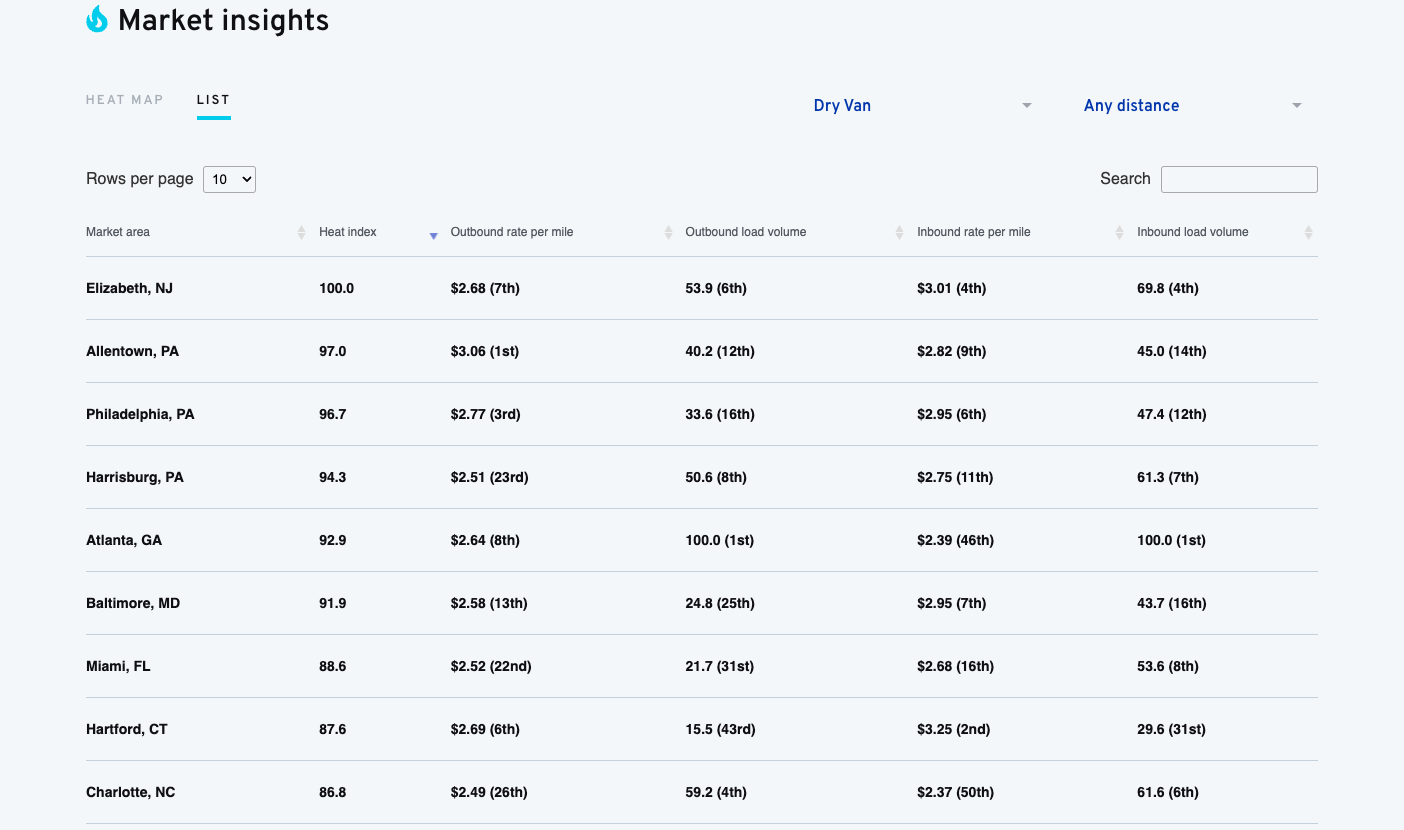 How often is this data updated?
We update on a weekly basis and all data is based on market rates and loads from the past 7 days.
Why are there 135 different market areas?
The market areas are a group of zip codes that are data team determined to have similar freight tendencies. They do not line up to states (for example, one market area may cross the California <> Oregon border, but has been identified to have similar brokers and loads).
Are there any filters I can use?
Yes! You can filter by equipment type and trip distance. Right now the majority of our market insights are for dry van, flat bed, power only, and reefer. And the distance filters allow you to drill down for short trips (less than 250 mi) or long trips (more than 250 mi).
Who will have access to Market Insights? How do I get access?
All Flex customers have access to Market Insights! Please make sure you have the latest version of the app and that you are logged in to your active CloudTrucks account.
Is this on mobile and/or web?
CloudTrucks Market Insights is available on iOS, Android, and web. Watch this 2-min demo video to learn how to use the Market Insights Heatmap to find the best spot markets to enter and exit.