Before you start searching for loads, please make sure to link your DAT and 123Loadboard accounts, as well as add your credentials for other load providers. See article here.
Search filters
CloudTrucks offers multiple search filters, including deadhead, trailer type, weight, time posted, and load source.
The 'time posted' filter is helpful because newer loads give you a higher chance of booking them, but older loads might be negotiable for higher rates.
The 'load source' filter is also very helpful because it lets you filter to see only the brokers you want to book loads from, so you can find the a great load faster
To access all the filters available to you, click on the filters drop down on the top left of the load board search results page, or watch the video below for a quick demo.
2-min demo video
Sort results
After you run a search, we also show you options to sort your results. Your results will be automatically sorted by Revenue per Hour, but other options include total price, rate per mile, and more.
To access, click on 'Sort by' next to 'Filters'.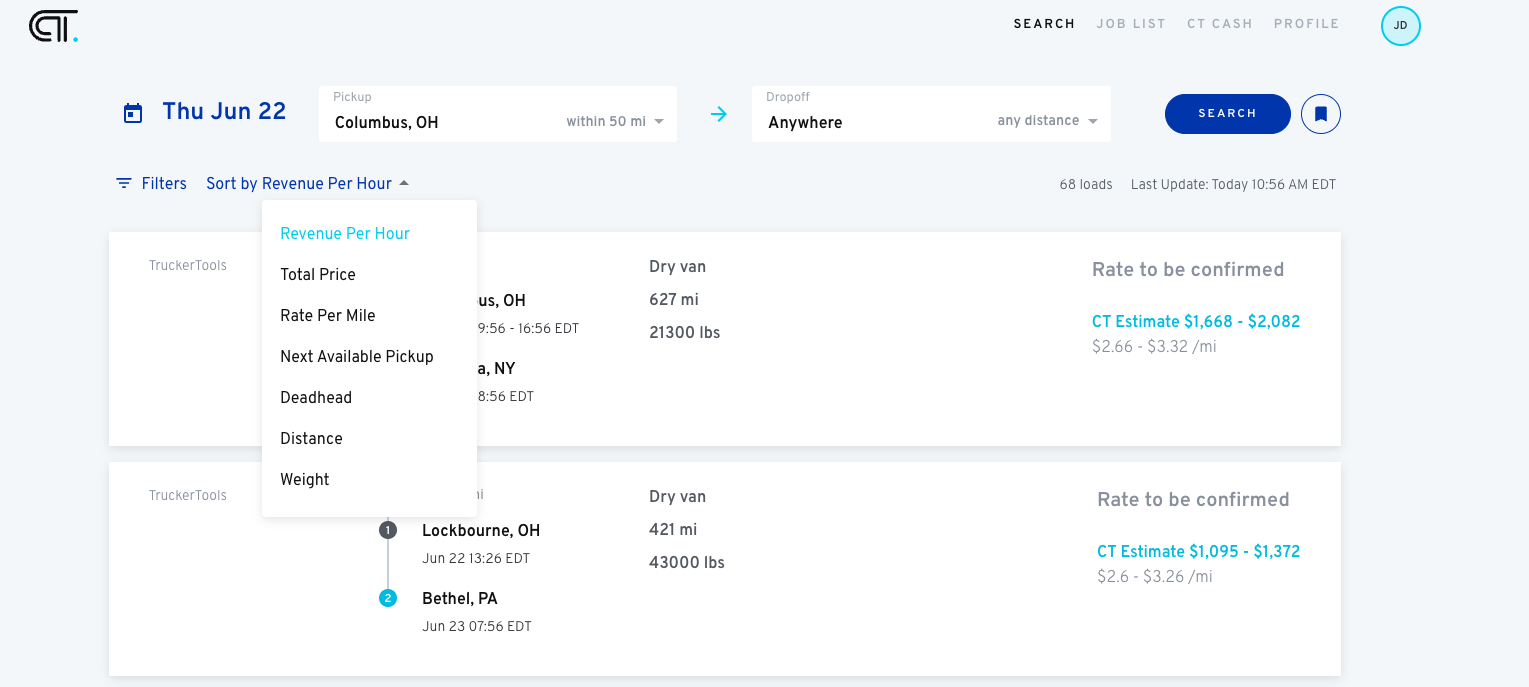 We're adding even more sorting options soon!