What to do if you need to replace a CT Cash or Credit card
If you misplace your card or it's stolen please deactivate the card in-app or ask your fleet's admin to deactivate it for you. You can do it in a few easy steps from your CT mobile or web app.
From the CT mobile app
Navigate to your Cards page in the app (the $ icon at the bottom right)
Click the 3 vertical dots near 'See Activity' and tap 'Manage Cardholder'
Find the physical card that you want to replace and click the 3 vertical dots to the right of it
Choose 'Lock Temporarily' or 'Replace'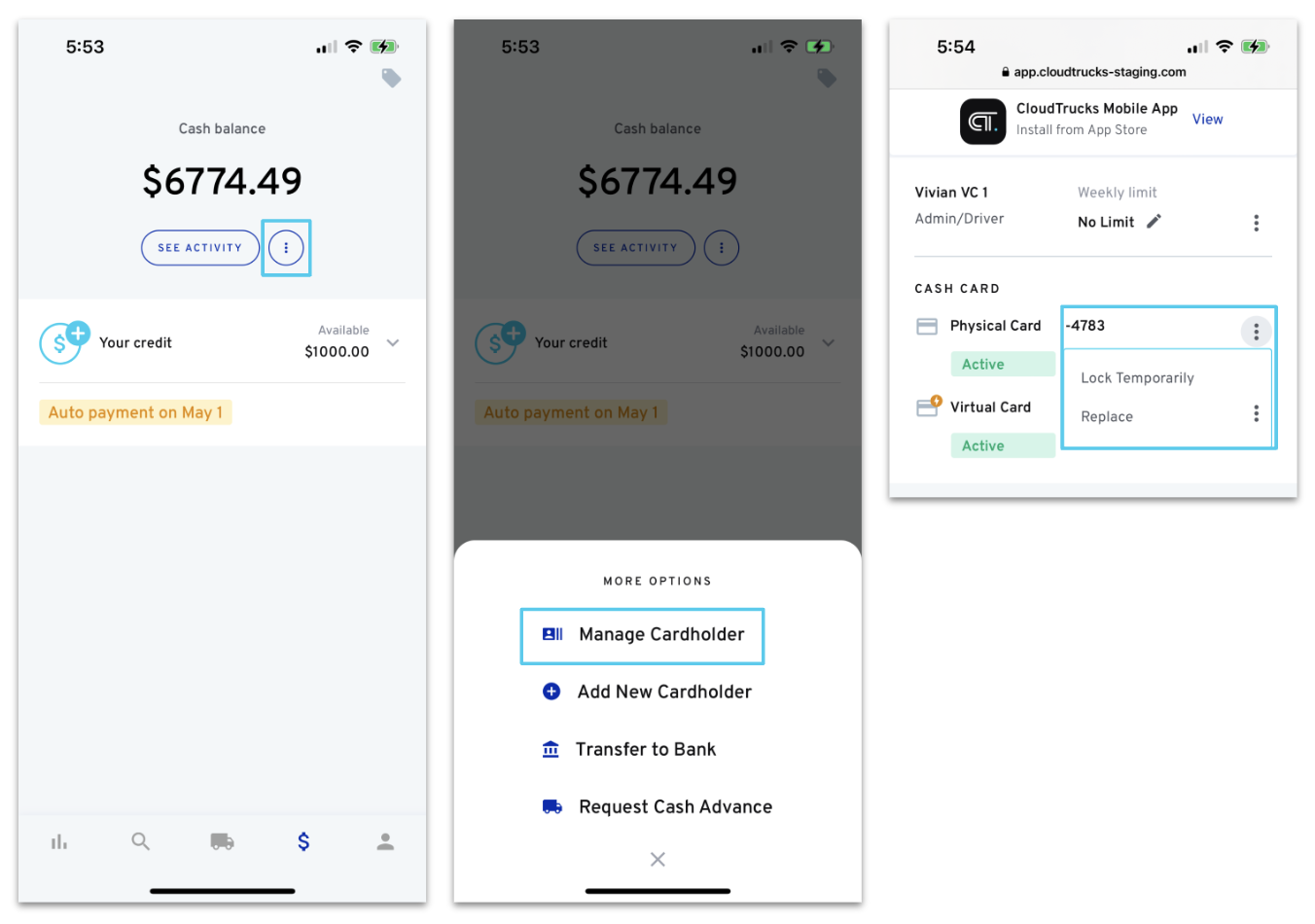 From the CT web app
Click 'Cash & Credit' from the left side nav bar
Click 'Manage Cards' on the top right
Find the card you need to replace and choose 'Lock Temporarily' or 'Replace'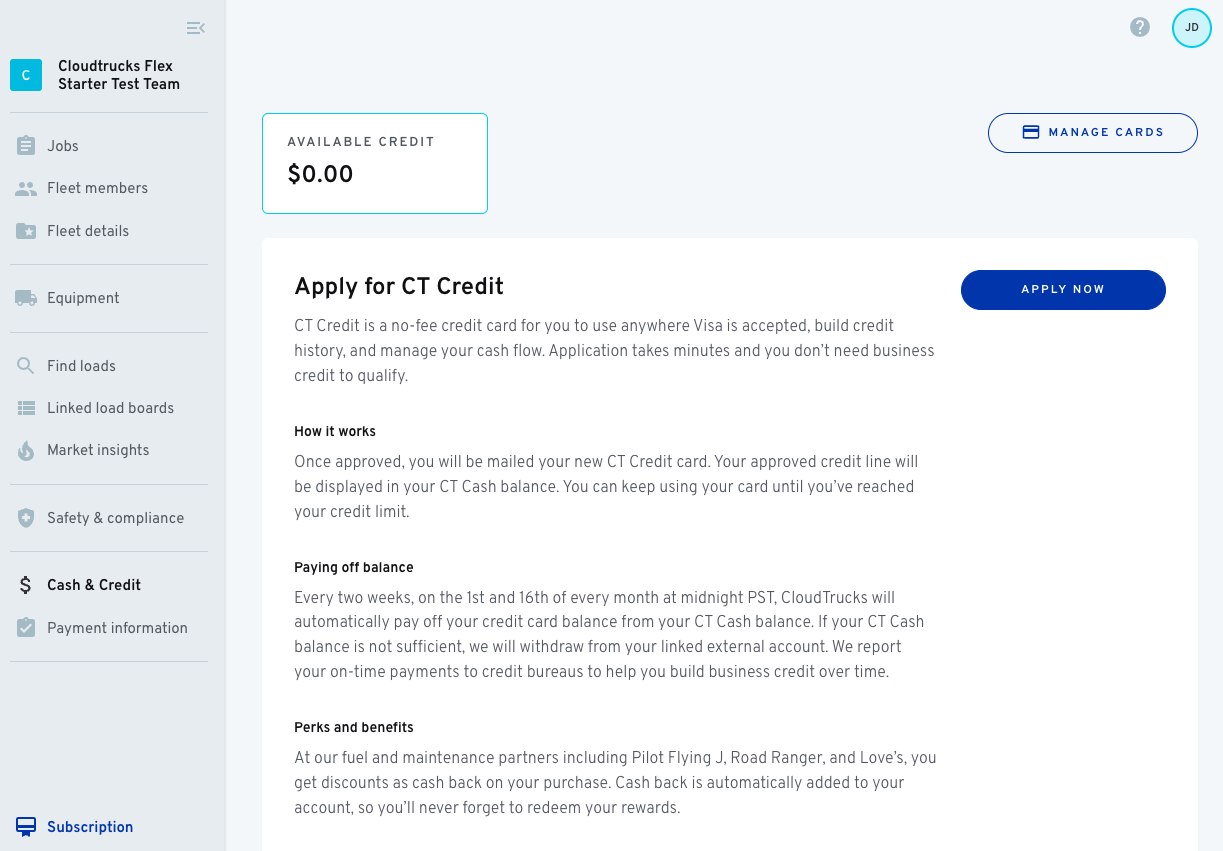 If you need to replace a card
If you need to replace a card, we will cancel and reissue a replacement card to the driver's mailing address on file.
Don't worry! You can still use your virtual CT cards even if you don't have your physical card on hand. Each card has a separate card number, so using your virtual card while replacing the physical one won't impact your ability to use your card.