Flex's new load location tracker lets you track the status of your load from pick up to drop off and everywhere in between with the click of a button. Get notifications when a load status changes, and eliminate check calls by accessing driver location at any moment.
You can also share the same location tracking info with your customers to save time spent sending them updates and boost your customer experience, allowing them to follow along with a load on their time.
Watch the video and read the FAQ below to learn more about it
FAQ
Who can access the CloudTrucks Flex load location tracker?
Only fleet admins can access the CloudTrucks Flex load location tracker.
How can someone access the tracker?
Follow these easy steps to access:
Step 1: Log in to the CloudTrucks web app
Step 2: Go to your jobs list on the top right and click on any in-progress job from your jobs list
Step 3: Click into the status tracker just below the load details and just above the documents section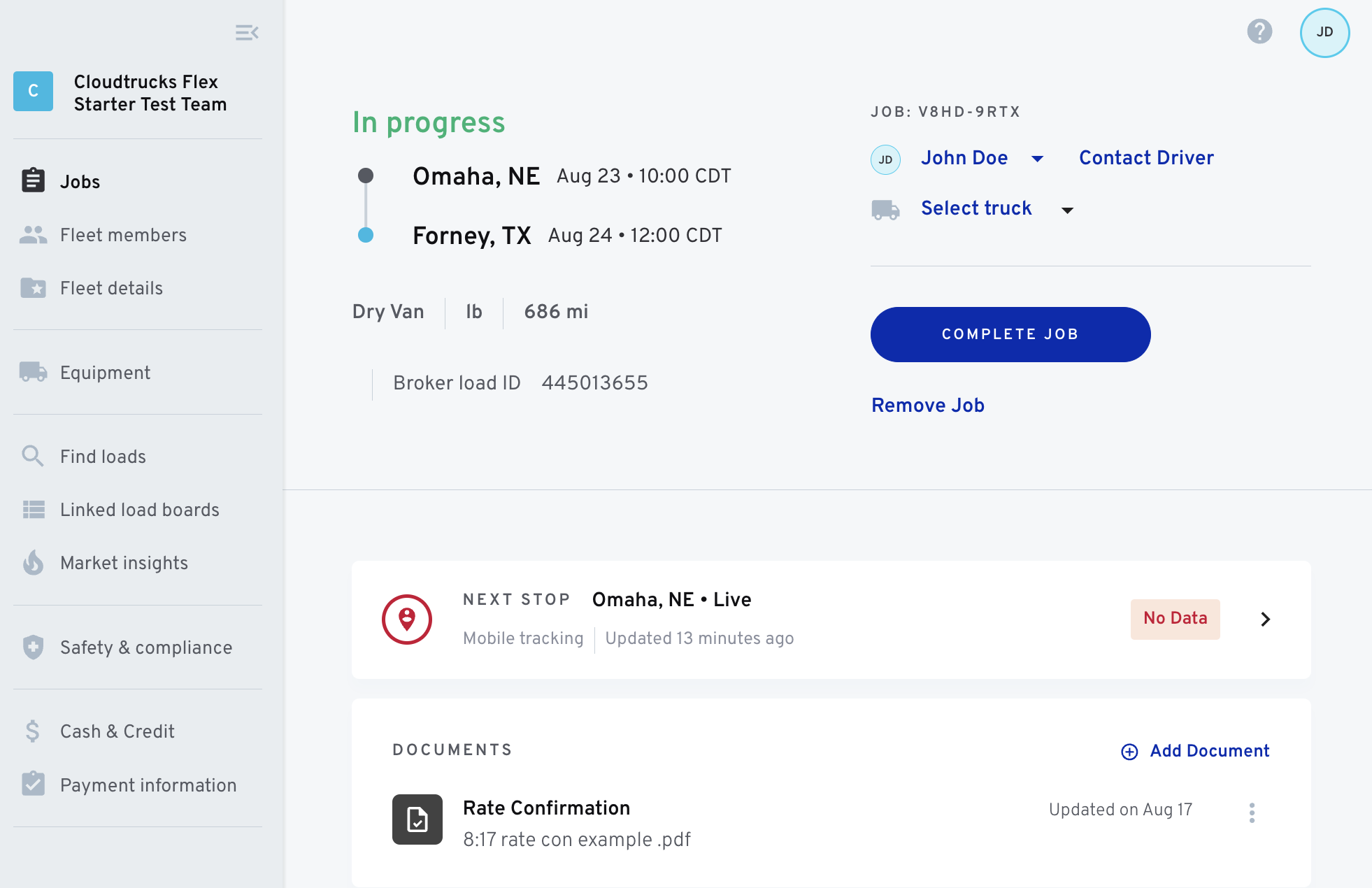 Step 4: See all the load status updates! Click share location on the top right to share the same information you're seeing with your customers to keep them updated every step of the way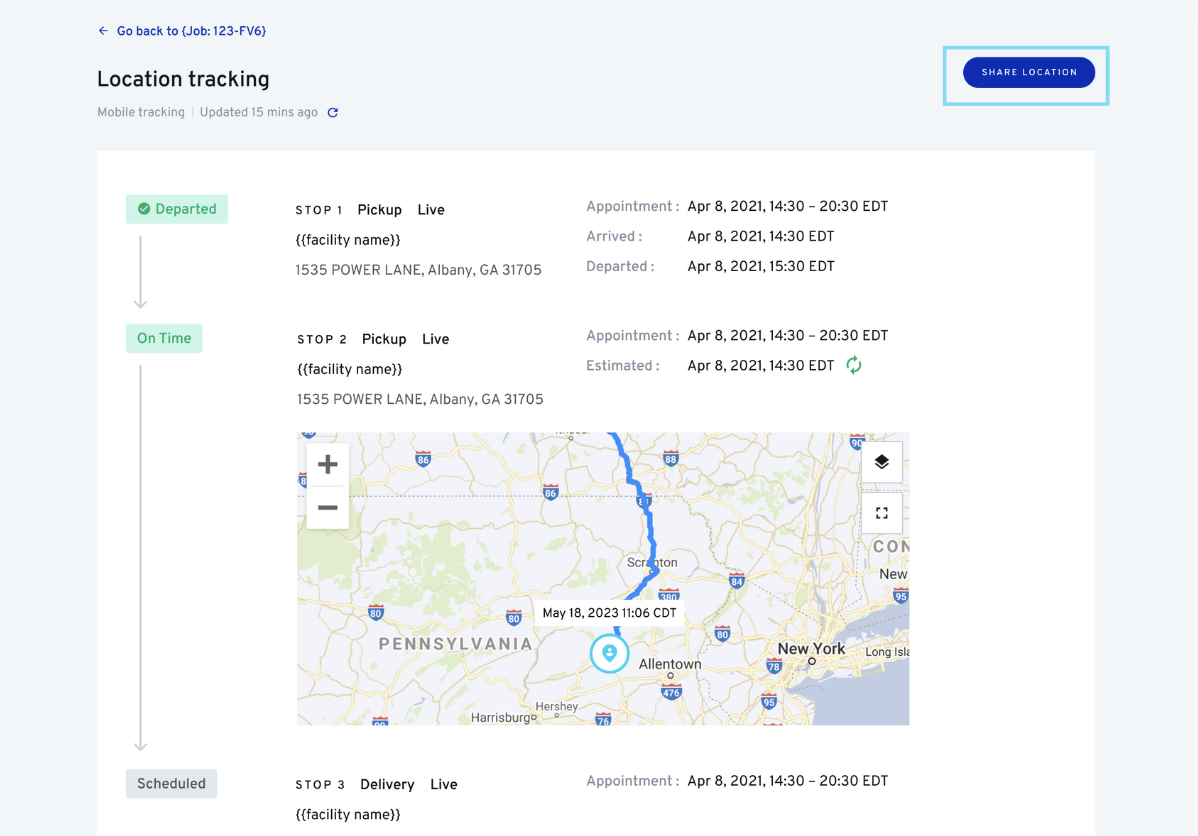 What types of statuses do you show?
The CloudTrucks load location tracker will show a different color coded status depending on the status of your load. Here are the statuses we show right now and what each of them mean:
Scheduled: Your load is either not yet in progress or your driver isn't on the way to this stop yet
Early: Your driver's ETA is 3 hours earlier than the appointment time or window
On time: Your driver's ETA is either before or within the appointment window
Maybe late: Your driver's ETA is 30 mins before and 10 mins after the appointment window ends
Late: Your driver's ETA is more than 10 mins after the appointment window ends
Skipped: Your driver may have skipped the stop
Departed: Your driver has departed the pickup location
Arrived: Your driver has arrived to a stop or final drop off location
In the event there is an issue with the data or we're unable to show a current status, your load status may show "Tracking Unavailable" or "Stale Data"
Will CloudTrucks send the fleet admin any proactive notifications?
Yes! CloudTrucks will send admins an email when a load turns to in progress, if a load is going to be late for any reason, and when a load is delivered. Each email will include an easily accessible load tracking link. Admins will receive a push notification when the load is delivered as well.
What else do I need to know about load location tracking?
Right now, we're using mobile data to track location. For us to provide to most accurate tracking information, it's important that:
You add all your loads, including externally booked loads, to your jobs list
You add all your drivers to your Flex fleet
Each driver downloads the CT mobile app and enables location access to "always"
Your drivers have the CT mobile app open in the background as they're completing a load
Your drivers do not share their account information
What's next with load location tracking?
Location tracking and status updates via ELD data coming very soon! This will enable us to share even more detailed information, like if a load is projected to be late because a driver is nearing their Hours of Service limitations and more.