Keep track of your billing and subscription information so you know your seat count and how much you'll get charged each month.
To view your payment information:
1. Click the blue 'Subscription' button on the bottom of the lefthand side navigation pane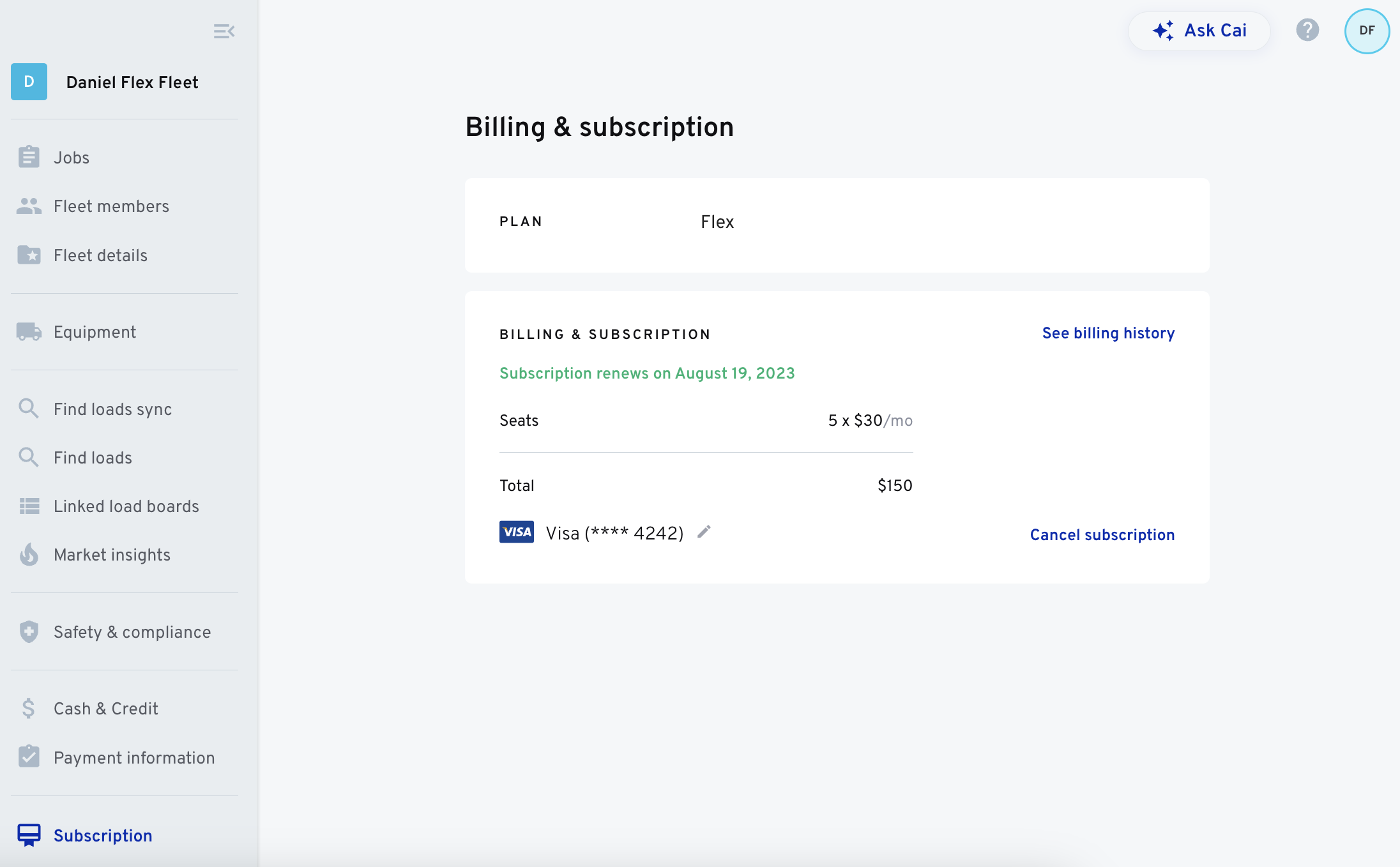 2. Click 'See billing history' to be redirected to Stripe, where you can see billing history and update payment method if you need to
Watch this video for a short demo:
.