CloudTrucks takes the guesswork out of finding your next load. When you are searching for loads on the CT load board, you can also see reload options near your destination to help you book your schedule out ahead of time.
How does it work?
You can find in three simple steps:
1. Go to the CT load board on our web app (app.cloudtrucks.com) and run a search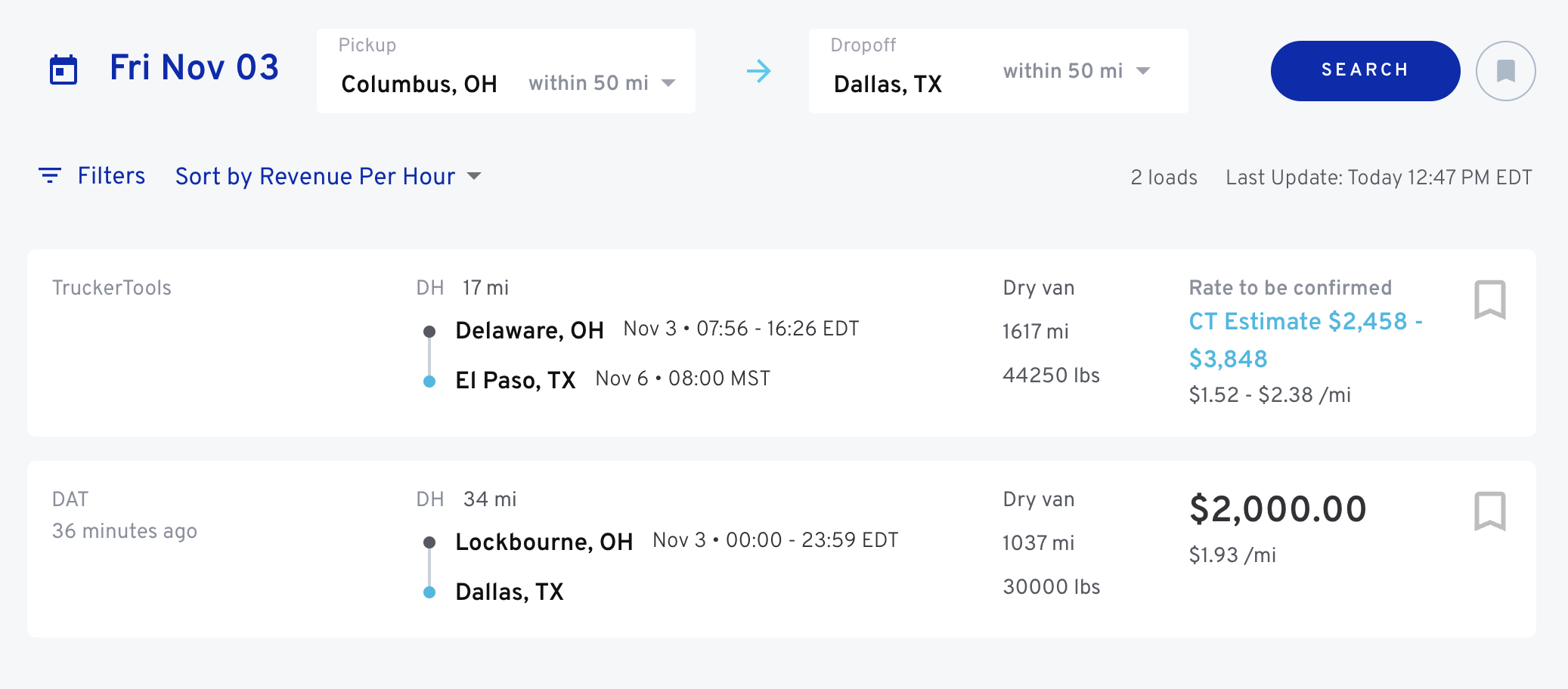 2. Click into any load you like
3. Click the blue 'Find your next load' box to see our suggestions for great reload options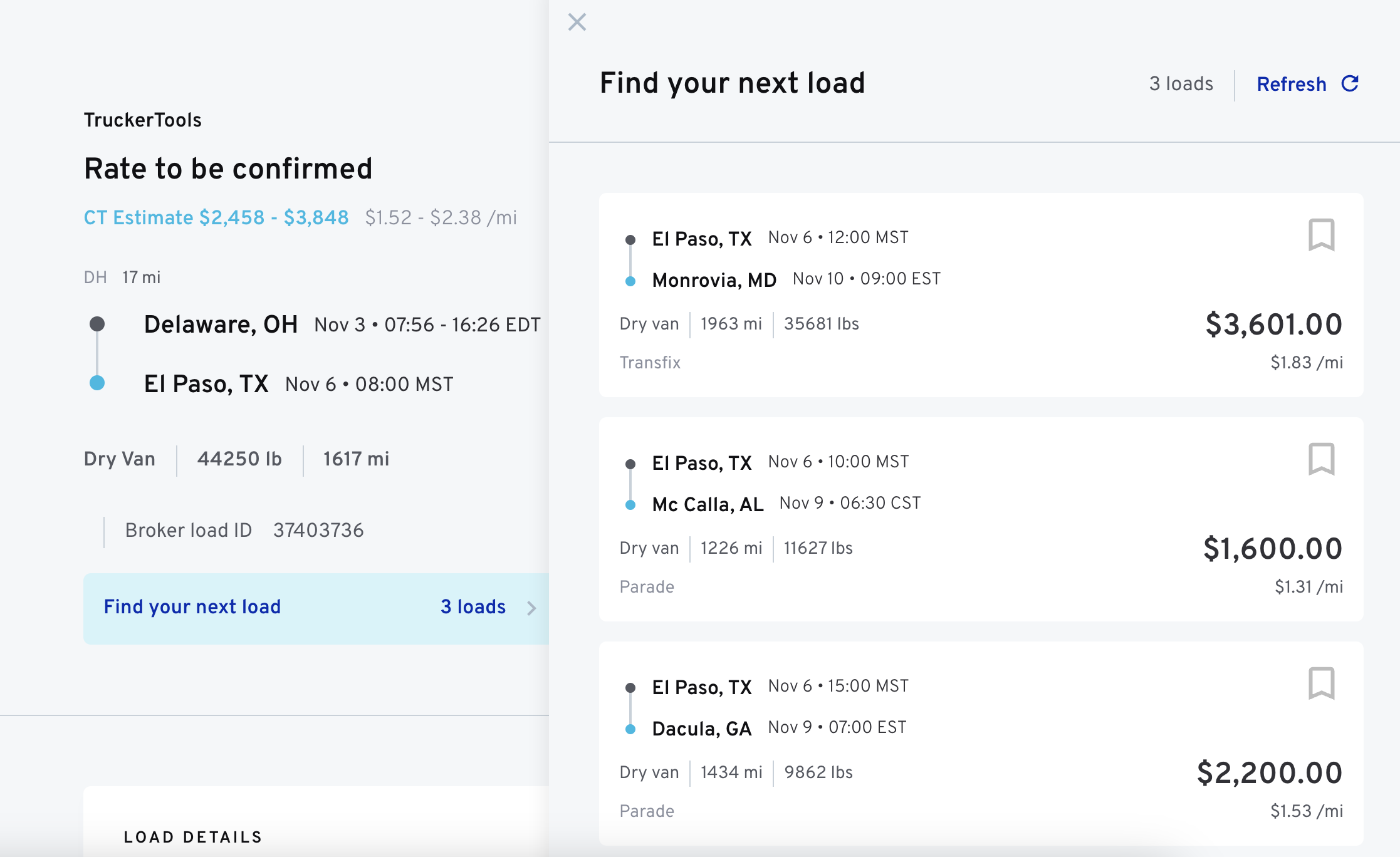 How does CloudTrucks decide which loads to suggest for reloads?
We consider your starting location, destination, past booking history, and use our market analytics to recommend the best loads for you. You can book it right away, bookmark it, or continue searching - it's your call!
How come I'm not seeing any reload options when I run a search?
There may not be reloads for every load on our load board. However, we have a few tips for you to increase your chances of seeing reloads pop up.
1. Choose a specific start and end location when you're searching for loads
2. Loads that drop off in the next 1 to 2 days are more likely to have reload options
When will this feature be available on mobile?
We'll be launching on mobile in a few months. Stay tuned for the update.
If you have any questions, please don't hesitate to reach out to flex-support@cloudtrucks.com.